Fiberglass wallpaper is a growing trend for the interior decoration industry in the future. The more modern people's lives are, the more they need products with high aesthetics, good quality and bring a lot of value to users.
Advantages of fiberglass wallpaper
Realized that paint or wallpaper has too many disadvantages such as: not good moisture resistance, not able to withstand impacts, easy to scratch paper affecting aesthetics, difficult to remove ink stains, easy to catch fire, . ..
Since then, Viet Long Co., Ltd. has researched and developed a type of fiberglass wallpaper to overcome the disadvantages of paint and paper such as:
– Good moisture resistance
– Mold resistant
– Not flammable
– Insulation, energy saving
– Supports soundproofing
– Good strength, tear not tear
– Ensure health safety
– Long product life
Where to buy fiberglass wallpaper?
– Thuan Hung Interior Decoration Co., Ltd. is the exclusive distributor of MV fiberglass wallpaper and fabric. The company was founded with the mission of becoming a manufacturer and supplier of high-end product lines that bring useful solutions to your home.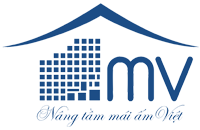 The MV fiberglass wallpaper fabric produced by Viet Long Company has been patented by Mr. Chien Kin Mu. More than 90% of the factory's products are exported to countries such as Australia, Japan, Thailand, Dubai, Hong Kong, Singapore, Indonesia, Philippines,…
Actual photos at the construction site:
List of customers who have used the company's products:
THUAN HUNG FURNITURE CO., LTD</span >
Address: 60 4A Street, Binh Tri Dong B Ward, Binh Tan District, HCMC
VIET LONG COMPANY LIMITED
Address: Lot BG 26A, Road 3, Tan Thuan EPZ, Tan Thuan Dong Ward, District 7. HCMC